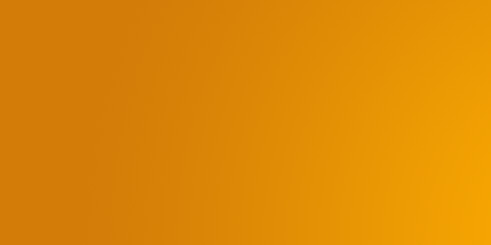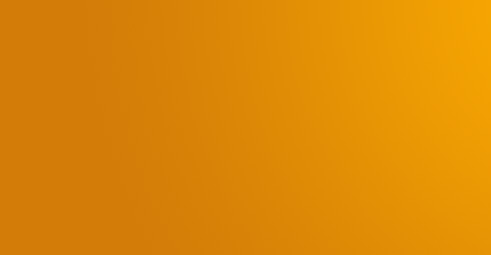 Copyright © 2011. apcpaints.com. All rights reserved.


APC Pearl is water based 100% pure acrylic exterior wall paint suitable for extreme tropical conditions of high rainfall, humidity and heat. Pearl has excellent resistance against the growth of algae and fungi on the walls. Pearl offers excellent protection against alkali and UV degradation.
Packs Available: 20, 10, 4, 1 Litre
APC Ecoshine is a Acrylic co polymer based exterior wall paint suitable for dry to moderate climatic conditions. Ecoshine offers good resistance to chalking, cracking and weathering campare to cement paint. Ecoshine gives cleaner shades which do not fade and last longer and has good anti-algal performance in dry to moderately humid climatic conditions. However, it may not completely prevent the growth of black algal spots in excessive rainfall areas and coastal belts.
Packs Available: 20, 10, 4, 1 Litre
APC Tile Shine is water based, 100% acrylic, anti algal, high performance exterior tile finish. It provided with long lasting exterior performance even in the most extreme tropical conditions.. It has excellent resistance against algae and fungi growth.and has good dirt pick up resistance and dirt cleaning properties.
Packs Available: 20, 10, 4, 1 Litre
APC Premium Exterior Cement Wall Putty is specially designed product based on white cement, redispersible polymer and other fuctional additives for application on exterior rough plaster to give a smooth finish. It has excellent abrasion resistance and controlled water vapour permeability.
Packs Available: 20, 10, 4, 1 Litre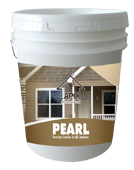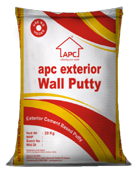 APC Water Based Exterior Cement Primer is an ideal exterior cement primer formulated with high quality acrylic co polymer emulsion. It has excellent alkali resistant properties that protect the finish paint from the attack of chalking.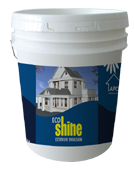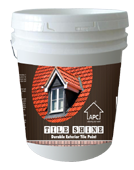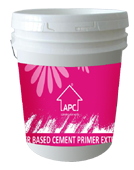 Packs Available: 20, 10, 5, 1 Kg